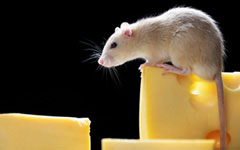 Any Rat Rescue is a 501(c)(3) organization dedicated to finding loving, forever homes for rats in need.
We are approaching nearly 800 adoptions since our inception in 2004. We are a no-kill rescue that truly accepts any domestic rat, regardless of health, age, or temperament.
Any Rat Rescue is not a shelter, but rather a network of caring foster homes extending from Metro Phoenix to Tucson. Please contact us at info@anyratrescue.org for more information.
For more information about the benefits and importance of rescue, click here to read "Why do rats need rescuing?"

Join iGive and make one purchase between October 18th and November 12th and earn ARR an extra $5. There are now over 1,350 participating stores.
Click here to join now!
Click here to see our





St. Francis Festival Blessing of the Animals
Franciscan Renewal Center
5802 East Lincoln Drive
Scottsdale, AZ
Saturday, October 26th
10 am - 3 pm
ARR Pre-Holiday Party
Saturday, November 9th
140 South Longmore Street
Chandler, AZ
3 pm
Get ready for the holidays and help raise money for homeless ratties with a silent auction, rattie gingerbread cookie making, cornhole tournament, and BBQ!

Also, don't forget to bring your cutest rat photos to enter into the Rat Cuteness contest!
Holiday Pet Festival
WestWorld of Scottsdale
Saturday, December 7th
10 am - 5 pm
Tabling Events
Bookman's
6230 E. Speedway Blvd.
Tucson, AZ
Saturday, October 5th
Saturday, November 2nd
Saturday, December 7th
1 pm - 3 pm