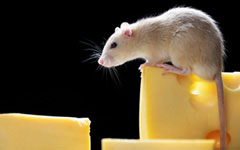 We are always in need of many things. Any donations are greatly appreciated and will be put to good use. Don't forget...they're tax deductible too!
Items we always need include:
Bedding - old sheets (untorn) and pillowcases (all sizes)
Carefresh pet bedding and SoftSorb litter
Fleece hammocks and shower hooks
Gift cards to pet stores
Gift cards to Trader Joe's, Whole Foods, Sprouts, or other grocery stores for fresh fruits/vegetables
Toys and igloos (or other "hidey boxes")
Water bottles and food dishes
Mild laundry soap and bleach
LARGE cages
Other ways to help:
Shop on Amazon? Login to Amazon Smile, choose Any Rat Rescue as your charitable organization, and Amazon will donate .5% of the price of your eligible purchases!
Donations are accepted at Scottsdale Veterinary Clinic for the Any Rat Rescue Fund. We can also take donations by PayPal.
If you have time to volunteer, you will be welcomed! We have fabric to sew hammocks, flyers to be dispensed at coffee houses, vet clinics, and pet stores, and tabling at events.
If you have no other rodents in your home, please consider becoming a quarantine home.
If you have rodents but would be willing to foster rats after their mandatory 2 week quarantine and until they are adopted, you may be able to help the rescue as a foster home.