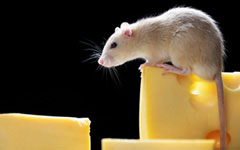 Any Rat Rescue is a 501(c)(3) organization dedicated to finding loving, forever homes for rats in need.
We are approaching nearly 800 adoptions since our inception in 2004. We are a no-kill rescue that truly accepts any domestic rat, regardless of health, age, or temperament.
Any Rat Rescue is not a shelter, but rather a network of caring foster homes extending from Metro Phoenix to Tucson. Please contact us at info@anyratrescue.org for more information.
For more information about the benefits and importance of rescue, click here to read "Why do rats need rescuing?"

Temporarily unavailable
Please refer to our contact form.
Click here to see our





2013 Phoenix Pet Expo
University of Phoenix Stadium
Saturday, April 20th
10 am - 6 pm
Free Parking & Admission
Shop * Learn * Play * Adopt
Fabulous Prize Giveaways & Fun, Live Entertainment, Obedience Demonstrations, Author Readings/Book Signings