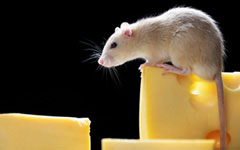 Any Rat Rescue is a 501(c)(3) organization dedicated to finding loving, forever homes for rats in need, serving the Phoenix and Tucson metropolitan areas..
We are approaching nearly 800 adoptions since our inception in 2004. We are a no-kill rescue that truly accepts any domestic rat, regardless of health, age, or temperament.
Any Rat Rescue is not a shelter, but rather a network of caring foster homes extending from Metro Phoenix to Tucson. Please contact us at info@anyratrescue.org for more information.
***IMPORTANT NOTICE***
At this time our foster homes are full and our resources are stretched to their limits. We are overloaded due to taking in rats that were abandoned and left to breed freely at an extended stay hotel and are unable to take in surrenders until at least April 15th. In the Phoenix area, we are referring families to the Arizona Humane Society. In Tucson, please contact Humane Society of Southern Arizona. Both organizations do take pet rats.
For more information about the benefits and importance of rescue, click here to read "Why do rats need rescuing?"

Temporarily unavailable
Please refer to our contact form.
Click here to see our





PACC911 and ICE Pet Adopt-A-Thon
Sponsored by Pet Planet
15501 North Dial Boulevard
Scottsdale, AZ
Saturday, February 1st
10 am - 3 pm

10th Annual Anthem Extravaganza & Adopt-A-Thon
41703 North Gavilan Peak Parkway
Anthem, AZ
Saturday, February 8th
10 am - 3 pm
World Rat Day and 10th Anniversary ARR Celebration
Saturday, April 5th
2:30 pm - 6 pm (or later!)
Sign up to receive our newsletter for more information!
Tabling Events
Bookman's
6230 E. Speedway Blvd.
Tucson, AZ
Saturday, February 1st
Saturday, March 1st
Saturday, April 5th
Saturday, May 3rd
Saturday, June 7th
Saturday, July 5th
Saturday, August 2nd
Saturday, September 6th
2 pm - 4 pm